Officers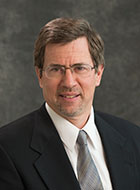 Karl L. Hanneman
Chief Executive Officer
Mr. Hanneman was appointed Chief Executive Officer on February 1, 2017 and was most recently the Chief Operating Officer for the Company. Mr. Hanneman has been with the Company since May 2010, during which time he was responsible for assembling the Alaska team and served as the Livengood Gold Project Manager.
Mr. Hanneman has more than 30 years of Alaska-based mining industry experience including 12 years for Teck where he served as Alaska Regional Manager throughout the period of underground exploration, feasibility study, project design, and permitting at Pogo and then as Director, Corporate Affairs, Alaska for Teck, serving as the senior corporate representative in Alaska supporting both the Red Dog and Pogo Mines.
Mr. Hanneman has led or participated in a number of industry and State of Alaska sponsored organizations, including: Alaska Minerals Commission, Council of Alaska Producers, Resource Development Council and the Alaska Miners Association and Fairbanks Chamber of Commerce. Mr. Hanneman serves as a director of Usibelli Coal Mine, Inc., a private company with an operating coal mine in Alaska, and Northrim BanCorp, Inc., a public bank holding company engaged in commercial banking in Alaska. Mr. Hanneman has a B.S. Degree in Mining Engineering, magna cum laude, from the University of Alaska.
View More

[ + ]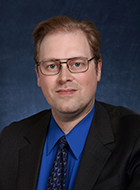 David A. Cross, CPA
Chief Financial Officer
Mr. Cross' past experience consists of officer, director and senior management positions, including five years at Davidson & Company LLP Chartered Accountants where he spent time as a Manager, a member of their Technical Accounting Committee and a member of their IFRS Committee. He is also the CFO of several other junior mineral exploration companies. Mr. Cross holds a BCIT diploma in Financial Management and is a Chartered Professional Accountant and Certified General Accountant.
View More

[ + ]
Debbie L. Evans
Corporate Secretary
Ms. Evans has 20 years of experience in the mine controller and mine accounting positions. Prior to joining International Tower Hill Mines, Ms. Evans was the Mines Controller for the Kensington Mine operated by Coeur Alaska Inc. Prior to Kensington, Ms. Evans was the Controller at the Fort Knox Mine, Chief Accountant for the East Boulder Mine in Big Timber Montana and previously held senior accounting positions at the Stillwater, Round Mountain and ASARCO Mines.
Ms. Evans has a B.Sc. Business Management Degree from Lewis Clark State College, Lewiston.
View More

[ + ]