Upcoming Events
Archived Conference Call & Webcast – May 12, 2020
The Company invites you to attend a conference call and webcast hosted by Chairman Marcelo Kim, Lead Independent Director Steve Lang, and CEO Karl Hanneman to discuss the Company and this news release.
Date: May 12, 2020 at 12:00 pm ET
Webcast: https://services.choruscall.com/links/thm200512.html
Audio only: https://choruscall.sharefile.com/share/view/7eddffb547234af4
Annual General and Special Meeting
May 27, 2020
ITH Fairbanks Office
506 Gaffney Road, Suite 200
Fairbanks, AK 99701
ITH will be presenting at the 2020 Precious Metals Summit Beaver Creek
September 15-18, 2020
Beaver Creek Resort
Colorado, USA
Past Events
ITH is attending the 2020 World Gold Forum
Virtual Investor Conference
April 21-23, 2020
World Gold Forum https://www.worldgoldforum.com/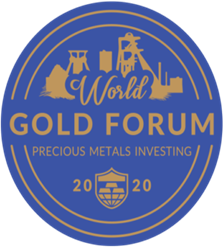 The Denver Gold Group established the World Gold Forum in February 2020.
This new virtual mining investment platform was been launched as a response to the impact of the COVID-19 pandemic that prevented regular engagement among stakeholders in the mining industry.
The Denver Gold Group, Inc (DGG) is a capital formation organization that has supported public and private gold and silver mining companies for more than three decades. The Denver based not-for-profit association is owned by its members who control most of the world's precious metal output and mineral assets.
ITH Annual General Meeting of the shareholders
Thursday, May 30, 2019, 9:00 a.m. (PDT)
McCarthy Tetrault LLP, Suite 2400
745 Thurlow Street,
Vancouver, British Columbia
Notice of Annual General and Special Meeting
Wednesday, May 30, 2018 at 9:00 am, (PDST)
McCarthy Tetrault LLP, Suite 2400 - 745 Thurlow Street
Vancouver, British Columbia, Canada